We customize different types of systems: do you already know which one is right for you?
Richiedi info
We design together with our customers
Our team studies the best performing solutions from a technical-functional standpoint, for each specific customer's needs. Through cutting-edge digital tools and modern analysis methods, we are able to develop effective and efficient systems.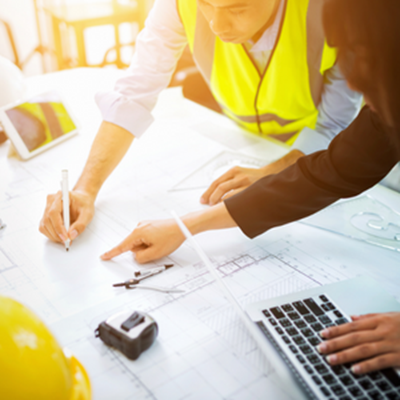 We are able to design new systems, but also to intervene and change existing systems. We start from a discussion with the customer, from the analysis of their needs we develop the drafting of preliminary lay-out up to the commercial offer and the potential construction of the system.
The experience and know-how of our technical department allow us to build on solutions right from the first contact with customers. We give complete support right away - from the feasibility study to the actual design - which helps the customer evaluate the choice of the single machine or the complete solution. The technical team, thanks to the high specialization of the people who are part of it, is the continuous guarantor of the high quality standards of our machines, inside and outside our company.