We customize different types of systems: do you already know which one is right for you?
Ask for info
We offer solutions for the production of still and sparkling water, alcoholic and non-alcoholic beverages, juices, cordials, soft drinks, isotonics and teas, bottled and canned, of high quality and with a minimal environmental impact and cost. We have always paid the utmost attention to the quality of the product, as well as to the optimization of production to obtain the maximum appeal at the minimum cost.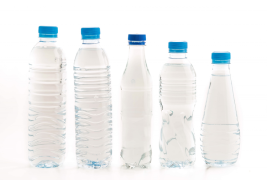 Regardless of the type of drink, you need to protect it from microbial contamination by keeping the drinks microbe-free with no preservatives or additives. Whether it's still or carbonated drinks, high or low acidity drinks, with or without pulp or particles, our experience helps you achieve more.
From standalone equipment or complete line solutions, we can work closely with you to provide filling, packaging and palletizing solutions that best suit your needs. We help you to place any beverage on the market in complete safety, while preserving quality, taste and freshness. Whether you need a new line or want to make improvements to your existing plant, or want upgrades or replacements, we can provide the solutions you need to make your production optimal.