We customize different types of systems: do you already know which one is right for you?
Ask for info
Secondary packaging covers all sectors, in addition to beverages we are able to offer solutions for food and non-food products. Our machines are designed with particular attention to value for money in order to provide high-tech devices and excellent robustness, at the best possible price.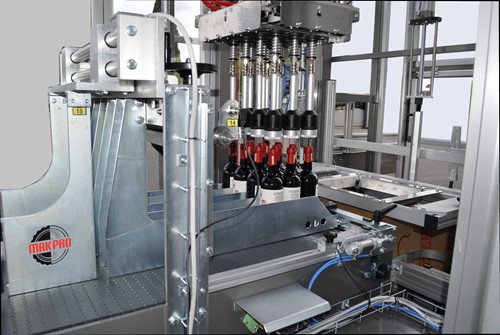 We have efficient, competitive, performing and customizable machines because we know that each production line has specific characteristics and requires dedicated machines to be truly efficient.
Our wide range of products includes automatic and semi-automatic packaging machines: shrinkwrappers with shrink films, wrap around or American carton packers, combined systems, monobloc solutions for small lines that effectively combine carton forming and case packers, and the brand new packaging machines that reduce the use of plastic in secondary packaging by 80%. A wide choice of easy-to-use, reliable and flexible machines to be integrated into the packaging line in compliance with the necessary requirements and space available.